English
Welcome to Furumaya House
Nestled in the peaceful countryside, 75km northwest of Kyoto city and surrounded by hills and lush greenery, Furumaya House is a family-run farmstay that happily welcomes visitors from all around the world.  We provide guests with a heartwarming, local and eco-friendly country life experience to remember during your trip to Japan.

BOOK DIRECTLY ON THIS WEBSITE to receive OUR GUARANTEED LOWEST RATES!
GIFT CARD now available! Click
here
for details.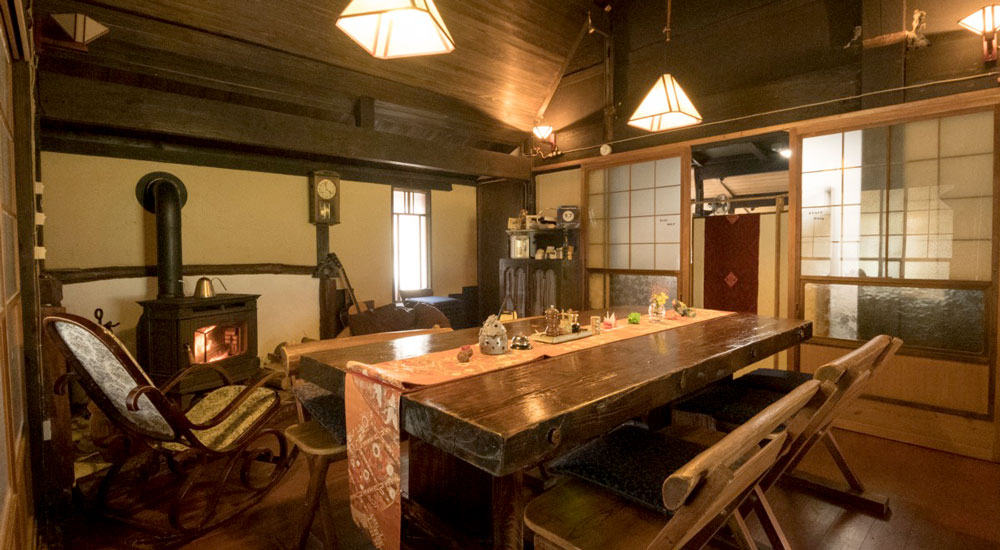 Rooms
 We offer two charming Japanese-style guest rooms in a self-renovated thatched-roof farm house, which is more than 210 years old.  Looking out to the farms and the valleys, one room is fitted with tatami (woven-straw) flooring while the other with wooden flooring and a library.  Both rooms come with traditional futon bedding, a low table, seating cushions, and outside terrace where guests can read and relax.  Since the COVID Pandemic, we only accept one group at a time, so if you are a small group, you can enjoy the second guestroom as an extra lounge.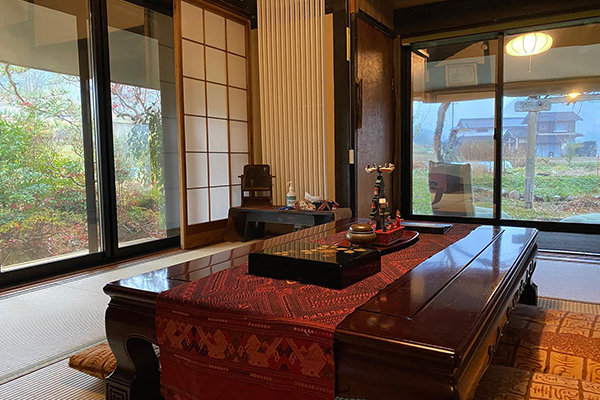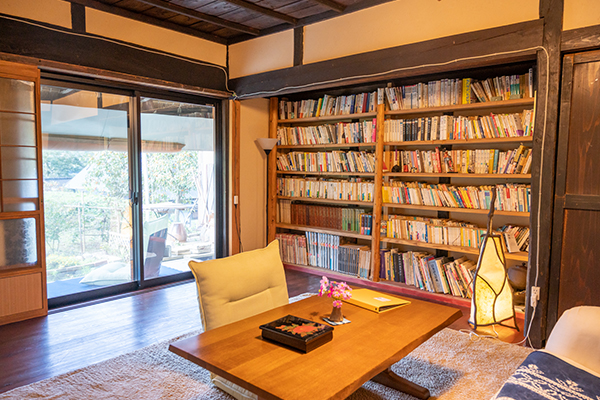 One guest toilet is located between the two guest rooms. A Japanese-style bath and shower room is located  in the annex building. We provide bath towel, hand towel, Japanese pajamas (yukata), shampoo & conditioner, body soap, hair dryer, toner and moisturizing milk, body lotion, electric fans/radiators, drink bar (for coffee and tea), refrigerator (outside), free parking, bicycles, and 24-hour wifi.  (Please note there is no TV nor AC in the entire building.)  
Meals
Many of our guests comment that our homemade Japanese dinners and breakfasts are the highlight of their stay.  Our menu reflects the season and availability of ingredients fresh from our garden and rice paddies as well as local markets.  Rice we serve for our guests is branded as "Nico-rice", which is named after French Nicolas who is so passionate about rice farming.   The sun-dried rice comes from the rice paddies in front of guest rooms and freshly polished just before every cooking. During summer season BBQ dinner can be served outside in the garden. We are happy to provide vegetarian or vegan meals upon request.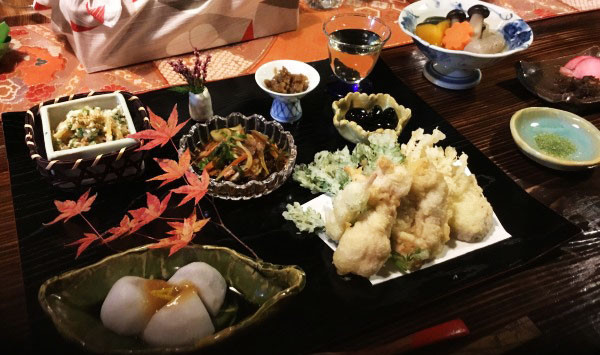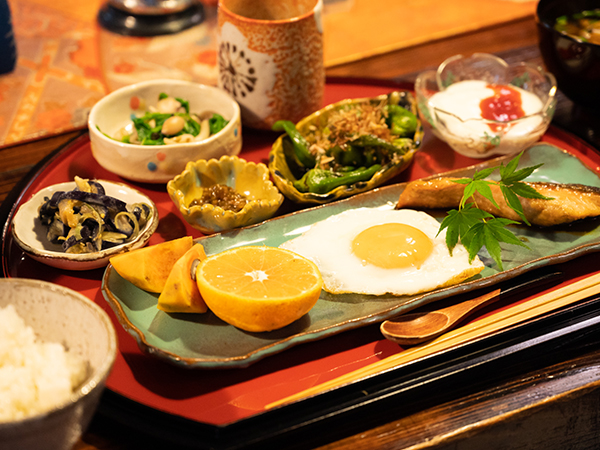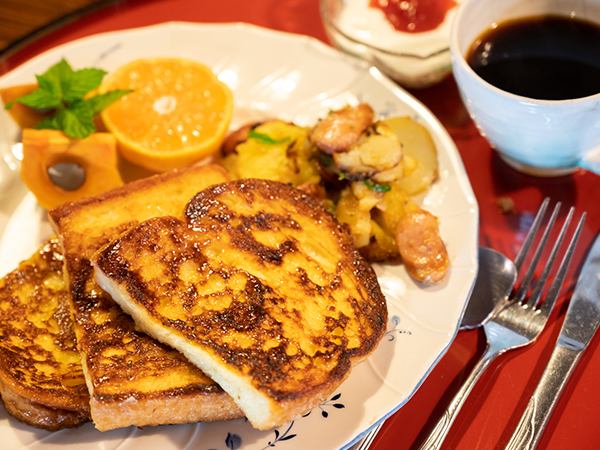 Other Facilities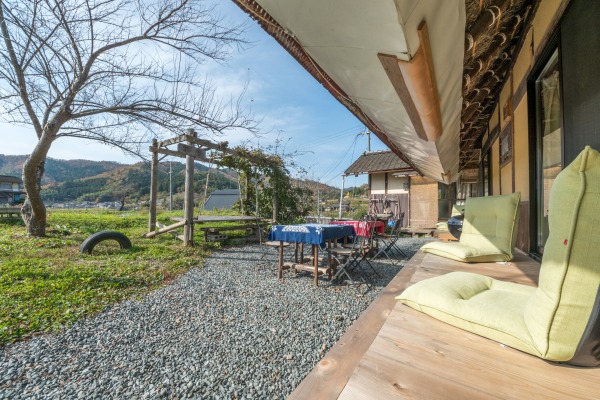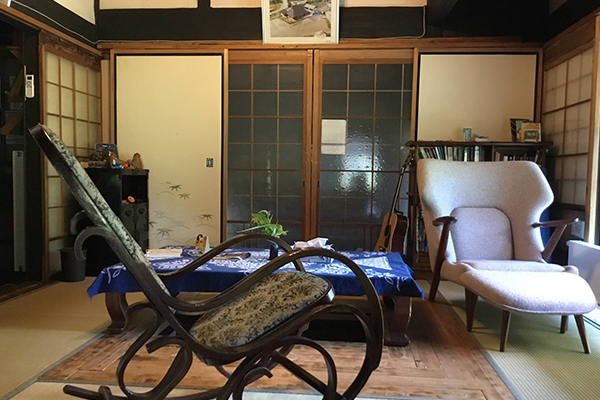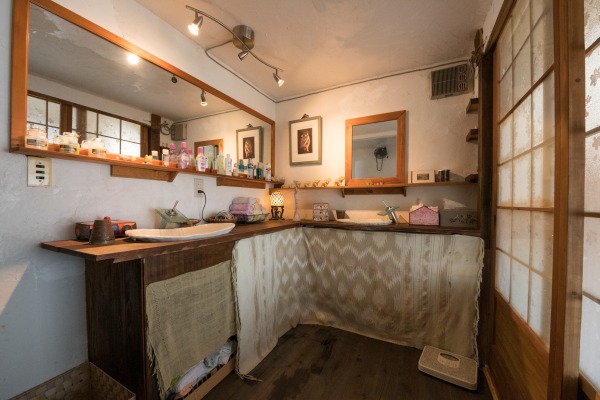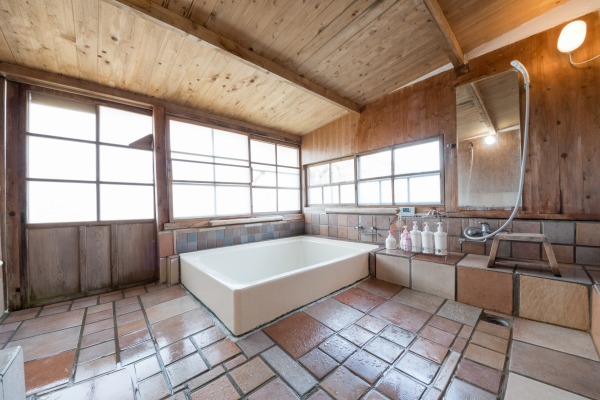 Guest Reviews
"Near the end of our trip we wanted a pause in the Japanese countryside. Even if there was the possibility to do plenty, we stayed peacefully at Furumaya, and enjoyed its beautiful surroundings. The place is authentic and we could discover what it is like to live in the countryside. We also met a wonderful family who took very good care of us. The food was truly beautiful and excellent: Sayaka is a great cook. We stayed mainly at the house enjoying its peace but had a tea ceremony with a nearby master of tea: that was also en encounter and an unforgettable experience. We would recommend without reserve to stay at Furumaya. We stayed there three nights but would have enjoyed it longer. Thank you Sayaka, Nicolas and Theo." (TripAdvisor, July 2019, family from Switzerland)
"Sayaka and Nicolas are very nice, open, interesting and interested and above all so welcoming. I have never met anything like this.Their old house is beautiful restored, the views are splendid and pacific, the meals are overwelming in looks and in taste. We will certainly love to come back, it's the Japanese countryside at its best." (TripAdvisor June 2019, couple from Denmark)
"We are so glad we stayed at Furumaya and wish we had allotted more time. The countryside is a beautiful place to spend some time, especially if you've been traveling through the larger cities of Japan. The family has created a very welcoming and comfortable space to enjoy, and they make you feel right at home. Nicolas and Theo greeted us at the train station, and we enjoyed a cooking lesson with Sayaka in the evening. Her cooking is excellent, and much of the food you will eat is either local to the area or grown on the property. We are so thankful to Sayaka, Nicolas, and Theo for opening their homes and their hearts to us during our stay and would definitely recommend for others to stay here and take in this experience." (TripAdvisor April 2019, couple from the U.S.)
"A wonderful home stay experience, Sayaka is great cook, probably the best Japanese food we had on our holiday, plus a delicious western breakfast. Furumaya House is nestled in the middle of rice fields, surrounded by stunning countryside and Nicolas and Sayaka are perfect hosts." (Review on Booking,com May 2019, couple from the U.K.)
"Outstanding experience, not least to mention Sayaka-san's culinary magic. Friendly and relaxing athmosphere in a beautiful pastoral area, very peaceful. We hope to return a third time."  (Review on Booking.com April 2019, couple from Sweden)
"A repeater here. That should say enough. But just to mention again: the food was delicious!!" (Review on Booking.com Dec 1018, group of colleagues from Kobe/Belgium)
Featured articles in English:
Culture Program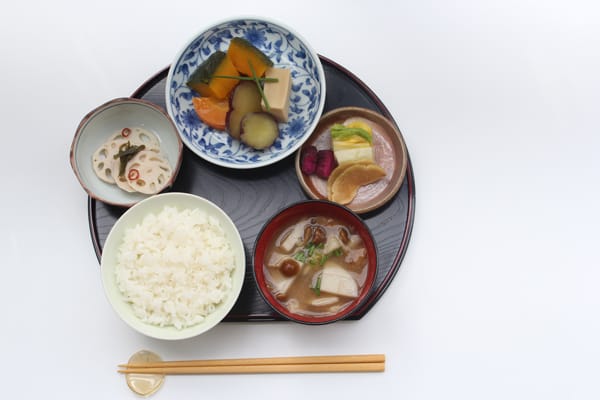 1. Japanese home cooking (¥2,200 yen/person, 1 hr) @ Furumaya Interested in learning Japanese home cuisine? If so, you have a chance to take a quick lesson at Furumaya and prepare a few dishes for your dinner. Please book in advance if you would like to sign up. For any guest staying multiple nights, a shopping tour at a local supermarket and shops is also available prior to the cooking class for a small additional fee.  The hostess will introduce you to authentic Japanese condiments and explain how to use them during the cooking lesson.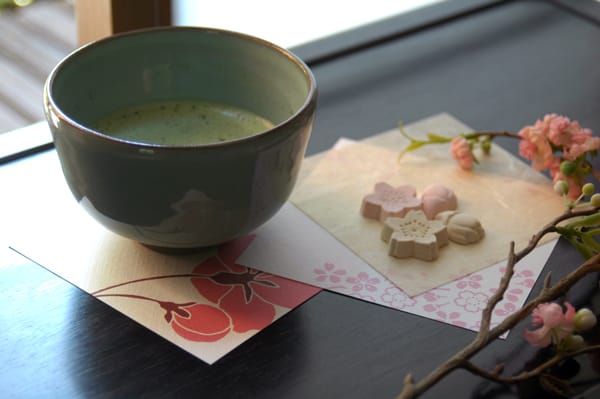 2. Japanese tea ceremony (¥3,500 yen/person, 40-60 min, English interpretation & transportation included) @ Ryokusuian Cafe Ryokusuian Cafe, 4 km from Furumaya, provides an opportunity to experience a traditional tea ceremony with  a Japanese tea master.  Advance booking is necessary & the schedule depends on the master's availability.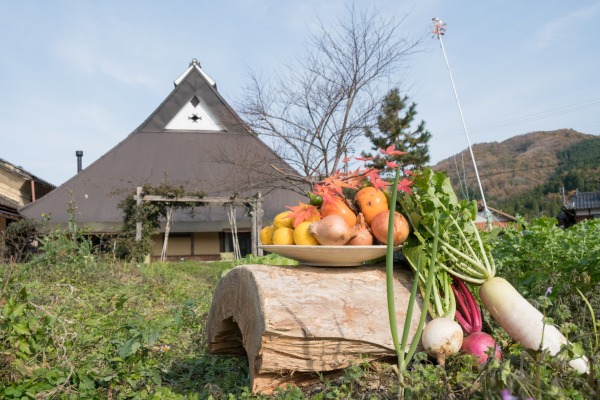 3. Harvesting home grown vegetables (\500/person) @ Furumaya This is a great opportunity for kids to learn how vegetables grow!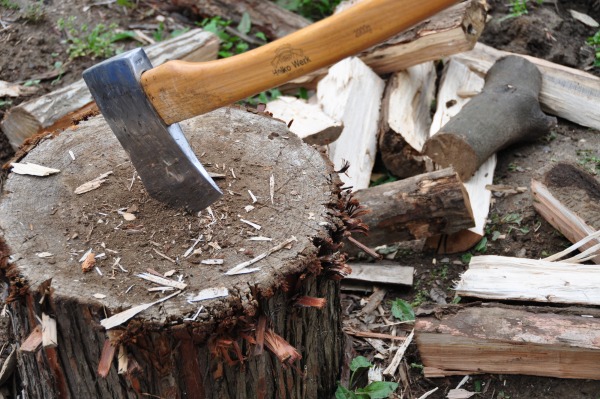 4. Wood chopping (@1,000/group) @Furumaya 
5.  Japanese kimono fitting (¥7,000/person, approx. 1 hour) @Ryokusuian Cafe.
6. Local guided tours with an English-speaking guide (on foot or by your own car)
Local guided tour with an English speaking guide is available upon request in the areas of Japanese paper making, hiking, sake brewery visit and tasting, visiting historical temples and shrines,  flowers (nature), and local architecture.   If you are interested, please mention it when filling out a booking form including the area of interest, so that we can make suggestion or arrangement for you.   Please ask for the updated fee as it depends on the length of tour and conditions. 
Please note that there will be additional costs (entrance fee, transportation etc.) depending on tour you choose. 
7. E-bikes
Guests can enjoy exploring the countryside on an e-bike.  E-bikes are available for rent at a local school building which is 3-min walk from Furumaya House.  Advance booking is necessary and you need to have personal liability insurance (required by Kyoto Prefectural office) for rent. The rental fee is:
-Up to 4 hours: 1,800 yen/bike
-Up to 8 hours: 2,500 yen/bike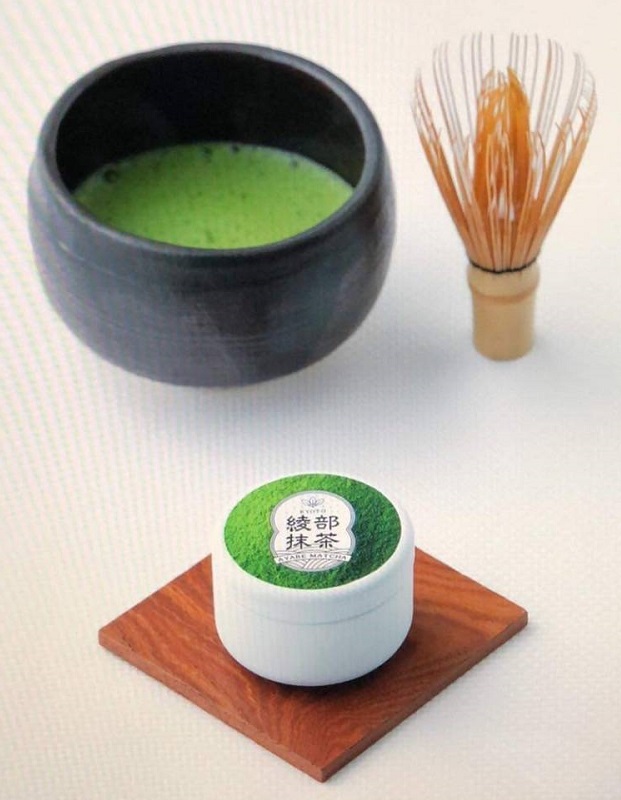 8. Guided Tea Farm Tour
Fee: 8,000 yen/person
Length: approx. 2 hours
Capacity: 2-5 pax
Availability: from mid-June until the end of October (April upon negotiation)
Tour fee includes: transportation from/to Furumaya to tea farm, site visit to tea farm and tea factory (not in operation), tea & sweet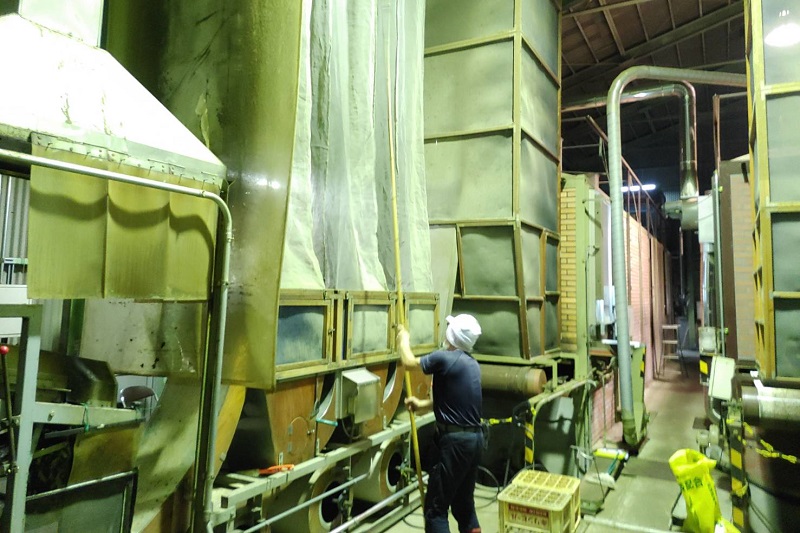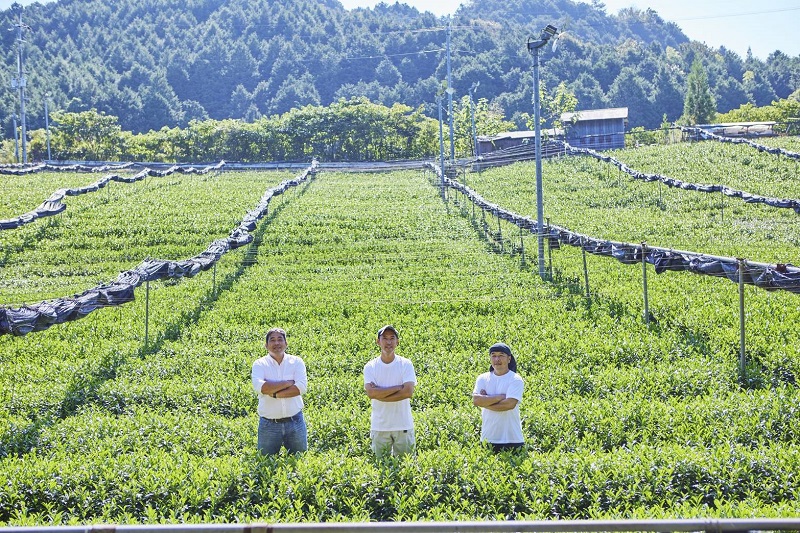 2023 Rates (Per Person with 2 meals, tax inclusive)
We accept either cash or credit card (Visa/Master Card/American Express/Diners Club/Discover) ※Check-in 15:00~  Check-out 10:00 *Early check-in available from 14:00 with additional charge of \3,000 ※Cancellation Policy: Guests can cancel free of charge until 14 days before arrival. Guests will be charged the total price if they cancel less than 14 days before arrival. No-shows will be charged the total price.
# of guests
Weekdays

Fridays, Saturdays, Sundays, Holidays,

Day before holidays

High Season
2
¥13,500
¥14,500
¥15,000
3
¥13,000
¥13,500
¥14,000
4~7
¥12,500
¥12,500
¥13,000
2023 High Seasons: Golden Week(4/28~5/6),  Obon Week(8/10~19),  Silver Week(9/16~23)
Children less than 4 years old: free of charge (futon set and infant meals available with additional charge)
Children between 4~12 years old (6th grader): ¥3,000  less from the price above
In case of room only: discount on dinner (¥3,000) and breakfast (¥1,000)from the price above
For single occupancy: the room charge \21,000 + meals
Access
Location Furumaya House 156 Kamigawai Miwa-cho,Fukuchiyama,Kyoto 620-1311 JAPAN Phone:+81-773-58-2236 E-Mail: furumaya.info@gmail.com

■By car

15 min from Fukuchiyama IC:

Once you exist Fukuchiyama IC, follow Route 9 toward Kyoto City direction for about 10 min. At Ashibuchi intersection(very close to Miwaso Hotel), turn left toward Ayabe to get on Route 59. Follow the road for about 5 km. Cross a small bridge across from Kawai Elementary School and drive up the hill. Furumaya House is on your right side in the middle of the hill.

15 min from Kyotamba Mizuho IC:

Once you take the exit at Kyotamba Mizuho IC, follow route 173 toward Ayabe for about 10 min. After passing by Obara Shrine on your right, follow the road for another few min and then take route 59 toward the left. Drive two kilometers and cross a small bridge across from Kawai Elementary School, and drive up hill on the left. Furumaya House is on the right hand side in the middle of hill.

■By train/bus (※For guests staying more than 2 nights, free pick-up and drop-off service between JR Ayabe station and Furumaya is available at the time of check-in and check-out.) 

From JR Kyoto station: 

Take JR Sagano line and get off at JR Ayabe station(express train runs every hour and takes approx. one hour; local train takes about 90-120 min). From the south side of Ayabe station, take a local bus that runs three times in the afternoon(14:45, 17:00, 17:42). Get off at "Gakko-shita" stop (it takes 23 min and 200 yen/person) and cross the small bridge nearby. Walk up hill for 1 min and you will find Furumaya on your right. 

From JR Osaka station:

Take JR Fukuchiyama line(either by local or express), change trains at Fukuchiyama station to get to JR Ayabe station. From the south side of the station, take a local bus that runs three times in the afternoon(14:45, 17:02, 17:38). Get off at "Gakko-shita" stop (it takes 23 min and 200 yen/person) and across a small bridge nearby. Walk up uphill for 1 min and you will find Furumaya on your right. 
From JR Sannomiya station:

Take a direct bus(by Kyoto Kotsu,0773-76-8800)to JR Fukuchiyama station(1.5 hours, 1600 yen/one way). At JR Fukuchiyama station, take JR line to Ayabe station.(7-12minutes)From the south side of the station, take a local bus that runs three times in the afternoon(14:45, 17:00, 17:42). Get off at "Gakko-shita" stop (it takes 23 min and 200 yen/person) and cross the small bridge nearby. Walk up hill for 1 min and you will find Furumaya on your right.